A HEALTHIER COMMUNITY
THRIVES WITH A
HEALTHIER BLOOD AND
PLASMA SUPPLY
UNLOCK NEW POTENTIAL WITH Alinity s
Purpose-built for blood and plasma screening, this transformational innovation empowers blood and plasma services to simultaneously protect the global supply of safe blood and plasma products and achieve greater operational efficiency.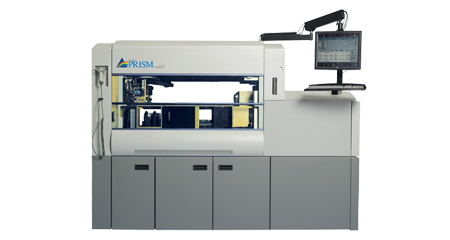 ABBOTT PRISMnEXT
The ABBOTT PRISMnEXT is designed to enhance process automation and cGMP compliance in your laboratory, while offering a complete menu of blood screening assays.
ABBOTT PRISM DIRECTOR
This computer system assists laboratories by managing the sample test and retest function (test management) for multiple ABBOTT PRISM systems and ABBOTT PRISMnEXT systems.